Men's Golf Fellowship – Little Rock
The Little Rock chapter of Men's Golf Fellowship was launched in October 2018 with a kick-off banquet that included spouses.  170 people gathered at Pleasant Valley Country Club with speakers Steve Silver, MGF Founder, and Steve Robinson, retired Chick-fil-A Chief Marketing Officer and member of their Board of Directors.
The 2019 Little Rock MGF Speaker Series begins in March and concludes with a banquet in October.  A breakfast meeting each month will feature a speaker from the world of golf, sports, business or profession. They are men who are accomplished in their field and they are men of faith.  They talk about their personal stories – how their careers, their personal lives, and their faith intersect.  The 2019 kick-off speaker on March 15 is professional golfer Glen Day.  Other speakers throughout the year on the second Friday of each month at 6:30 a.m. include: legendary Arkansas high school football coach Barry Lunney, business leader Randy Dennis, and former Razorback basketball star U.S. Reed. 
All events in 2019 will be held at Pleasant Valley Country Club.  Members of Little Rock MGF include men from other area clubs,  those who play golf at local public courses, and men who are not active golfers but enjoy the camaraderie and being inspired by our guest speakers.   
In addition to the monthly breakfast speaker series and annual banquet with spouses, men are invited to gather in smaller informal groups to discuss speakers' messages and other topics related to growing in faith together.  These small groups meet in a comfortable setting so men can talk openly with each other about their lives and their faith. 
For more information contact Mike McClendon: miketmcclendon@gmail.com
March 15th MGF Speaker Breakfast with Glen Day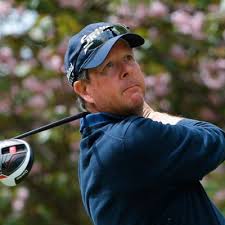 The Little Rock chapter of Men's Golf Fellowship is pleased to announce that Little Rock resident and 30 year PGA tour veteran Glen Day will be the inaugural breakfast speaker on Friday, March 15 at Pleasant Valley Country Club.  
Born in Mobile, Alabama, Glen credits his grandfather for instilling in him the love for golf at age 3.  By age 10 he was a 5 handicap, played college golf at the University of Oklahoma, and turned pro in 1988. 
A Veteran of the European Tour, the Asian Tour, the Web.com tour, and the PGA Tour, Glen is now a regular member of the PGA Tour Champions. He has two professional wins, the Heritage Classic and the Benson and Hedges Malaysian Open, and has been ranked as high as 16th in the World Golf Rankings.
He finished the 2018 season in the top 25 in both the Charles Schwab Cup standings and the PGA Tour Champions money list.
Glen and wife Jennifer Ralston Day have 2 daughters, Whitney and Christina, whose photos regularly adorned Glens hat during his early years as a PGA professional.  Glen hosts an annual golf tournament, "A Day for Charity Pro Am," benefiting a number of Central Arkansas charities. He is a man of faith, regularly attends weekly Bible study while on tour, and is someone you will want to hear about on March 15.
Steve Silver, Founder, Men's Golf Fellowship
Steve Robinson, Retired Chief Marketing Officer, Chick-fil-A