Welcome back to Men's Golf Fellowship events at Club Pelican Bay for 2023. You can now register for our five breakfasts and our special 20th Anniversary Banquet from the links below
January 13th – Men's Breakfast with Steve Silver
January 27th – Men's Breakfast with Mike Duke
February 16th – Men's Breakfast with Tim O'Neill & Brad Warren
February 24th – Men's Breakfast with Clay Jones
March 10th – Men's Breakfast with Bob Doll
March 24th –  Dinner Banquet with former Vice President Mike Pence
All breakfasts are for men only and will be from 8:00 – 9:00 AM, with doors open at 7:30 AM. Breakfasts will be $25.00 per person payable by credit card in advance or by cash at the door.
The Banquet is for men and women and will be from 7:00-9:00 pm with a 6:30 reception. The banquet will be $75.00 per person payable only by credit card in advance.
We can't wait to resume these gatherings as we enter our 20th year of Men's Golf Fellowship.
Blessings & regards,
The MGF Leadership Team
January 13th Speaker Meeting with Steve Silver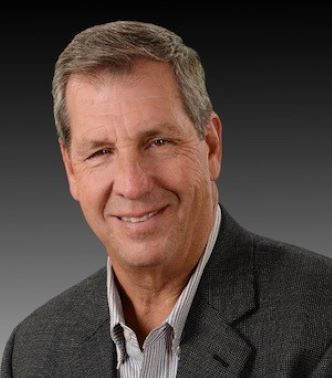 Steve Silver is a retired management consultant, author and men's ministry leader. His consulting career spanned thirty-five years in operations and technology for many public and private companies. He is the author of New Man Journey and the founder of Men's Golf Fellowship. Steve's wife (Sandy) passed away on December 21, 2021 due to an accidental fall. They resided together in Naples in the winter and Connecticut in the summer, which Steve will continue to do while remaining faithful to the Kingdom building work they loved and shared for over 50 years.
January 27th Breakfast Meeting with Mike Duke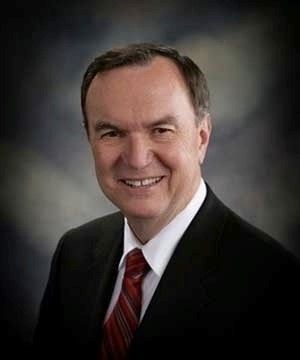 Mike Duke is back with us in Naples for a second time, Mike was president and CEO of Walmart Stores, Inc. from 2009 to 2014. Before becoming CEO, Mike ran the distribution, logistics and administration divisions as well as Walmart U.S. and Walmart International. Under Mike's leadership, Walmart's e-commerce business grew to equal footing with its larger divisions—investing in high-tech talent, acquiring several startups and injecting a bit of Silicon Valley into Bentonville, Arkansas. Much of Walmart's success during Mike's tenure as CEO can be attributed to his strong leadership around the company's culture and core values. His priority was not just that the company grew, but that it grew with integrity.
February 16th Breakfast Meeting Tim O'Neill with Brad Warren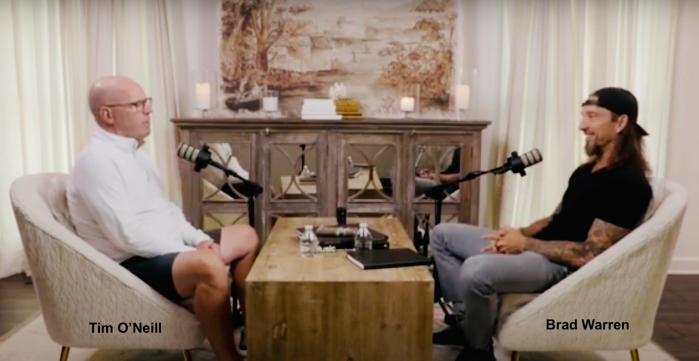 Tim O'Neill with Brad Warren 
TIM O'NEILL: Tim has spent over 25 years as a sports and entertainment agent securing top talent for corporate, charity and golf events. He has worked with NY Yankee players, managers and coaches; professional golfers; musicians; comedians and motivational speakers.
BRAD WARREN: Brad is a Grammy award nominee, BMI award winning songwriter of fifteen top #10 country songs, and a member of the Warren Brothers duo — which had two of the most played country songs of the year in 2020.
February 24th Breakfast Meeting with Clay Jones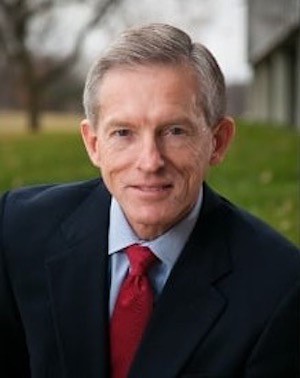 Clay Jones served as CEO of Rockwell Collins, a defense and commercial avionics division of Rockwell International, from 2001 until his retirement in 2014. During his tenure as CEO he doubled annual revenues from 2.5 billion to $5 billion and increased shareholder value by more than 200 percent. Prior to joining Rockwell International in 1979, Clay served in the U.S. Air Force as a fighter pilot. Clay has been a director of Deere & Company and is a former member of The Business Council, the Business Roundtable, and is an honorary fellow of the American Institute of Aeronautics and Astronautics.
March 10th Breakfast Meeting with Bob Doll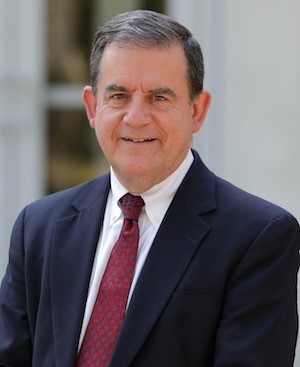 Bob Doll is back with MGF in Naples for his second time, Bob is Chief Investment Officer of Crossmark Global Investments, a faith-based investment management firm based in Houston,Texas. Prior to joining Crossmark in 2021, he served as Chief Equity Strategist at Nuveen Asset Management; Chief Equity Strategist at Blackrock Investment Management; Chief Investment Officer of Merrill Lynch; and Chief Investment Officer of Oppenheimer Funds. A familiar and highly regarded commentator on financial markets, Bob has appeared regularly on CNBC, Bloomberg TV and Fox Business News discussing the economy and markets. He has also been quoted in major business publications such as The Wall Street Journal, Barron's and Financial Times. 
March 24th Dinner Banquet with Vice President Mike Pence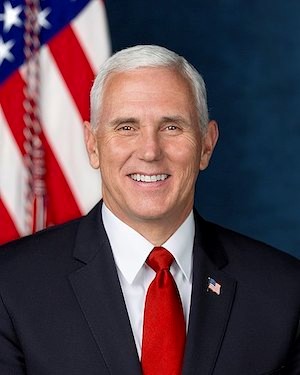 Former Vice President Michael Richard Pence (born June 7, 1959) is an American politician, broadcaster, and lawyer who served as the 48th Vice President of the United States from 2017 to 2021 under Former President Donald Trump. A member of the Republican Party, he previously served as the 50th governor of Indiana from 2013 to 2017. He was also a member of the U.S. House of Representatives from 2001 to 2013 and is a distinguished visiting fellow of the Heritage Foundation. Widely respected for his courage, resolve and faithfulness to his country, Former Vice President Pence is known for gracefully advancing conservative policies with respect to limited government, fiscal responsibility, economic development, educational opportunity, and upholding the fundamental virtues of the U.S. Constitution. His autobiography, So Help Me God, will be published in November '22.
This event has been SOLD OUT! 
Please click the button below to be added to waillist