Dear MGF friends,
We're celebrating our 17th year with an outstanding line up of inspiring speakers! In 2020 we're offering three different types of events:
Speaker Breakfast Doors open at 7am (250 seats available for each breakfast)

Friday, January 10th featuring Michael Scott, CEO, Pure Flix 
Friday, January 24th featuring Trent Dilfer, NFL great
Friday, February 21st featuring James Brown, CBS NFL announcer

As a new feature, we will be offering golf at several local courses after the breakfast meetings. The breakfast registration includes golf course options. Spots will be limited at each course, so register early.
Evening Cookout Beginning at 5:30 PM (340 seats available)

Tuesday, February 11th featuring a top Champions Tour Professional (TBA) interviewed by Champions Tour Chaplain Larry Moody

Spouse/Guest Banquet beginning at 6:00 PM (330 Seat available)

Friday, March 6th featuring U.S. Senator Tim Scott of South Carolina
All events will be held at The Club Pelican Bay, 707 Gulf Park Drive, Naples, FL 34108 
Don't wait – see the links below and register now! We encourage you to reach out to golf friends but register early!  We look forward to sharing a wonderful MGF season with you in 2020.
Thank You!
Your Naples Leadership team
January 10th, 2020 – Speaker Breakfast featuring Michael Scott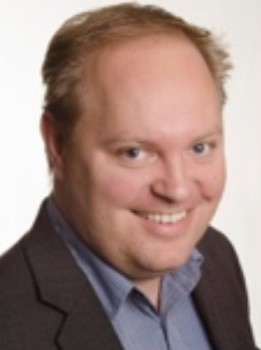 Michael Scott is a veteran film producer with many successful Christian films to his credit. His vision and passion for creating high quality, culture impacting films and television programs led to the launching of Pure Flix in 2005 with Russell Wolfe and David A. R. White. Today, Pure Flix is the world's leading faith based film production studio and distributer, where Michael has served as producer on over 25 motion pictures. Pure Flix films include God's Not Dead, The Case for Christ and the recent box office release, Unplanned. Steve Silver will be interviewing Michael about the motion picture industry, the state-of-the-art of Christian filmmaking, and the role of Christian films in impacting our culture. This MGF opening breakfast promises to be one you won't want to miss. Be sure to invite a friend.
January 24th, 2020 – Breakfast featuring Trent Dilfer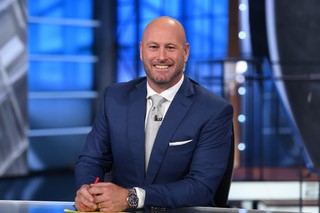 Trent Dilfer was drafted by the Tampa Bay Buccaneers in the 1994 NFL Draft with their 1st pick (6th overall) after his junior season at Fresno State where he led the nation in pass efficiency en route to being named the WAC Offensive Player of the Year.  Trent is best known as the Pro Bowl starting quarterback for the Baltimore Ravens during their Super Bowl-winning season in 2000.
After announcing his retirement from the NFL in 2008, Trent was hired as an ESPN NFL analyst, working there until 2017.  He is also the head coach of ELITE 11, a quarterback camp featuring 24 of the nation's best high school quarterbacks in a 49-day-long training camp, that whittles the group down to the final "elite" 11.  In January, 2019, Trent was named the Head Football Coach at Lipscomb Academy in Nashville, Tennessee.
February 11th, 2020 – Cookout featuring Champions Tour Pro Doug Barron with Tour Chaplain Larry Moody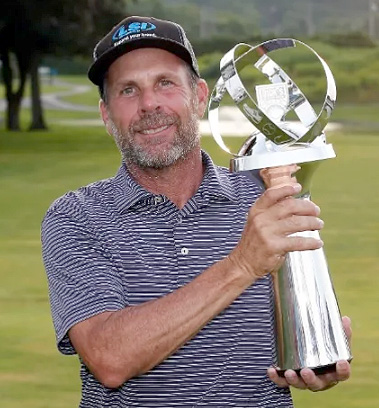 Doug Barron is the former PGA Tour journeyman who disappeared from the professional golf scene for seven years, made an improbable and impressive return to professional golf last July when he tied for fifth at the Senior British Open just days after his 50th birthday. The Memphis resident and former Mississippi State golfer offered an even more impressive second act the following month by winning the Dick's Sporting Goods Open, where he outlasted Fred Couples by shooting a final round of 66 to win the tournament. That victory earned Doug a $307,000 paycheck and an exemption to play on the Champion's Tour this season. We'll hear Doug's Cinderella story at the MGF BBQ and be watching him closely at the Chubb.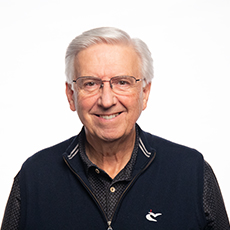 Larry Moody served as Chaplin to the PGA Tour players from 1981 to 2015, where he had a major impact on numerous professional golfers.  He now serves as Champlain to the Champions Tour players.  Larry will be interviewing one of the Champion Tour golfers while they are in town for the Chubb Classic.  Last year Tom Lehman spoke at the inaugural cookout.  Keep an eye out for forthcoming announcements about who it will be this season, but make your reservations now.
Event will start at  5:30 PM at the Club Pelican Bay 
February 21st, 2020 – Breakfast featuring James Brown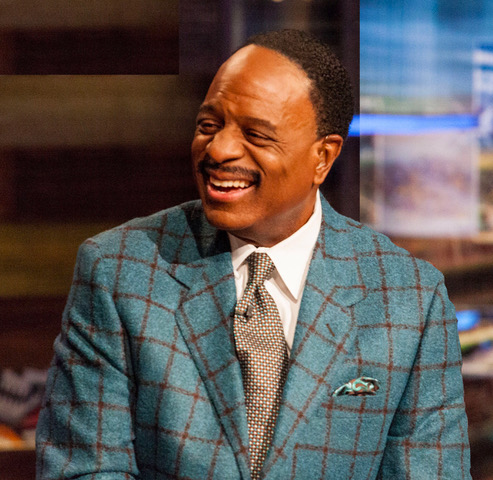 James Brown is a three-time Emmy Award-winning network broadcaster. He is the current host of "The NFL Today" on CBS and "Inside The NFL" on Showtime and is a record-tying nine-time Super Bowl host. Brown is a Special Correspondent for CBS News. He is also a founding partner of Major League Baseball's Washington Nationals. Brown was named the Best Studio Host of the Decade by SI.com in 2010, received the 2016 Pete Rozelle Award by the Pro Football Hall of Fame, which recognizes "longtime exceptional contributions to radio and television in professional football", and "The Uncommon Award" from Tony Dungy for his "uncommon leadership through character and faith."
In September 2009, James' first co-authored book entitled, Role of a Lifetime: Reflections on Faith, Family and Significant Living, was released.
James has a full ministry calendar, speaking at numerous churches and men's conferences around the country, including leading a men's seminar at the Billy Graham Training Center at The Cove in Asheville, NC, Pastor Tony Evans' "No More Excuses" men's event, to name a few. James was also blessed to receive an Honorary Degree from Carver Bible College
March 6th, 2020 – Spouse/Guest Banquet featuring United States Senator Tim Scott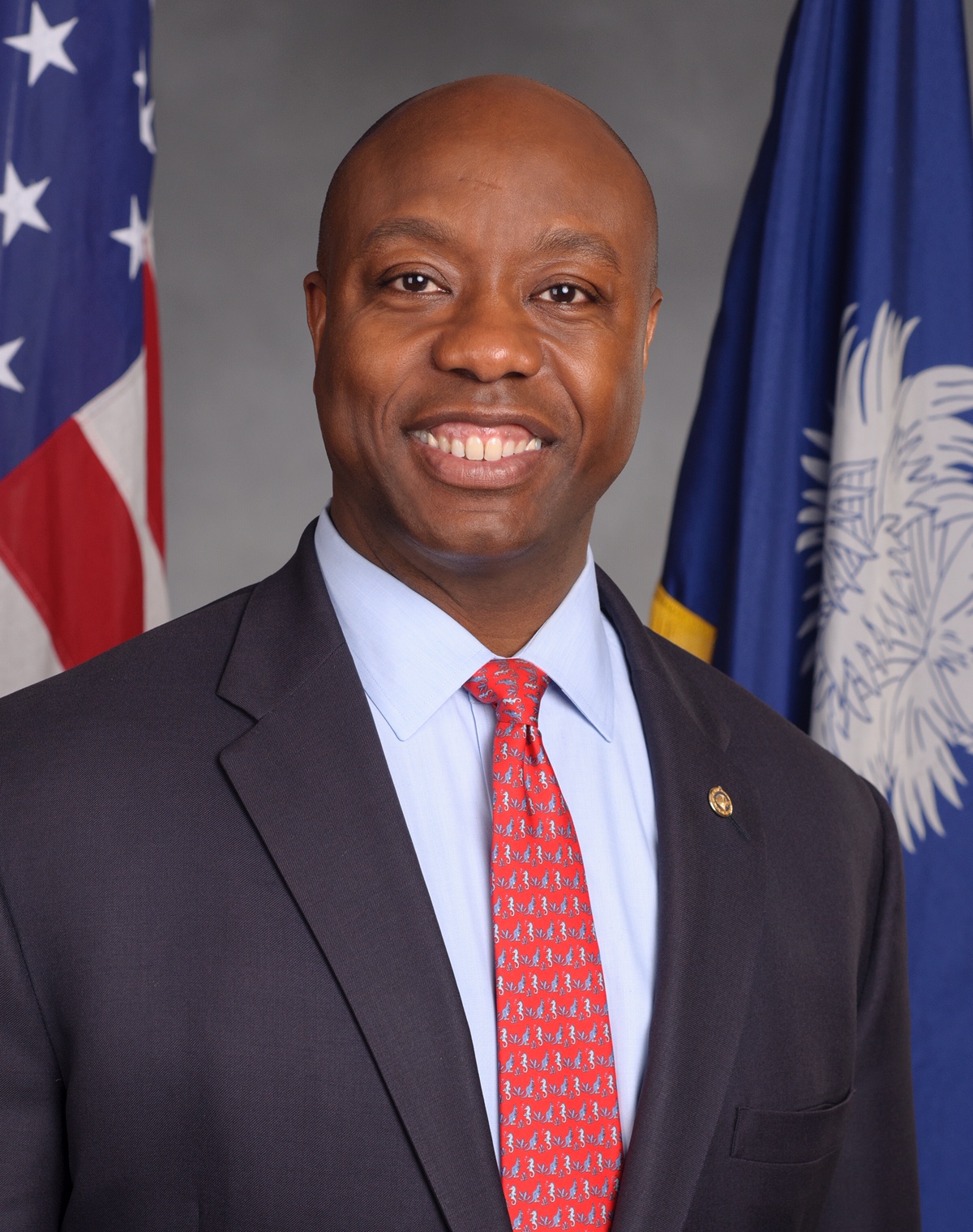 United States Senator Tim Scott is an American politician and businessman serving as the junior United States Senator from South Carolina since 2013.  Since 2017, Scott has been one of three African-Americans in the U.S. Senate, and the first to serve in both chambers of Congress.  Before going into politics, Scott became the owner of Tim Scott Allstate Insurance, one of the most successful Allstate branches in his home state.
Senator Scott grew up in a poor, single parent household in North Charleston, South Carolina.  While working part-time at a Chick-Fil-A in high school, the franchise owner became a mentor and taught Scott that he could use his problem-solving skills and intelligence to be successful in life.  Through the lessons taught by his mentor, he developed his mission statement: to positively affect the lives of a billion people.  With his position in the Senate, he is focused on bringing opportunity to every American family.