Dear MGF friends,
We're celebrating our 16th year with an outstanding line up of inspiring speakers! In 2019, we're offering three different types of events:
Spouse/Guest Banquets @ 6:00 PM (Currently both banquets are sold out. Please click on the link below the speaker to be waitlisted)

Friday, January 11 featuring Congressman Mark Meadows
Thursday, March 7 featuring Football Great Tony Dungy

Speaker Breakfasts Doors open @ 7:00 AM (only 250 seats available at each breakfast)

Friday, January 25 featuring Steve Green, President of Hobby Lobby
Friday, February 22 featuring Dan Cathy, CEO of Chick-Fil-A

Evening Cookout @ 5:30 PM (only 250 seats available)

Tuesday, February 12 featuring U.S. Open and Senior Tour Champion, Tom Lehman with Tom Randall
All events will be held at The Club Pelican Bay, 707 Gulf Park Drive, Naples, FL 34108 
Don't wait – see the links below and register now! We encourage you to reach out to golf friends but register early!  We look forward to sharing a wonderful MGF season with you in 2019.
Thank You!
Your Naples Leadership team
January 11th, 2019 – Spouse/Guest Banquet featuring Mark Meadows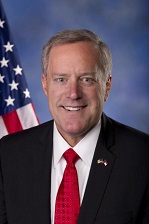 Congressman Mark Meadows is North Carolina's Eleventh District representative and a highly visible champion for conservative values and Christian principals. He Chairs the Subcommittee on Government Operations, which has oversight jurisdiction over federal agencies, the Executive Office of the President, the Postal Service, the Freedom of Information Act, and more. He also serves on the House Foreign Affairs Committee and the House Transportation and Infrastructure Committee. In November of 2016, Congressman Meadows was elected Chairman of the House Freedom Caucus, a group of 40 members of Congress dedicated to giving a voice to those who feel forgotten by their government. During his time in Congress, he has championed fiscal responsibility, accountable government, pro-growth economic policies, pro-family and pro-life initiatives, and a strong national defense.
THIS EVENT IS SOLD OUT. WE ARE ONLY ACCEPTING RESERVATIONS FOR STANDBY
January 25th, 2019 – Breakfast featuring Steve Green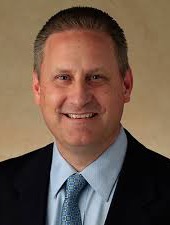 Steve Green became President of Hobby Lobby in 2004 and has helped his family grow the business to more than 800 stores in 47 states with approximately 32,000 employees. He is a national speaker on both business and philanthropy interests, always focusing on how his faith intersects with his life endeavors. Steve is also chairman of the board for Museum of the Bible, which opened in Washington D.C. in 2017, three blocks from the U.S. Capital. In his role as Chairman, he has assembled a team of academics, designers, technology professionals and other experts to create the 430,000 square foot museum dedicated to a scholarly and engaging presentation of the Bible's impact, history, and narrative. Steve has authored three books: Faith in America, The Bible in America and This Dangerous Book. He and his wife Jackie are actively involved with many national and international Christian charities.
only 250 seats are available for this event
February 12th, 2019 – Cookout featuring Tom Lehman with Tom Randall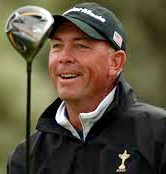 Tom Lehman is a professional player who needs no introduction. He is one of the most popular names in the world of golf. Tom won the Open Championship in 1996, was the US Ryder Cup Team Captain in 2006, and has won many Champion's Tour tournaments (including the Senior PGA Championship in 2010) since joining the Senior Tour in 2009. He is the first player in golf's history to be awarded the "Player of the Year" honor on all three PGA tours. His career earnings have exceeded $20,000,000. We are honored to have Tom back with MGF since his first time with us in 2013. Tom will be joined by former Champion's Tour Chaplain and MGF friend Tom Randall, who never fails to entertain and inspire.
Event will start at  5:30 PM at the Club Pelican Bay.
only 250 seats are available for this event
February 22nd, 2019 – Breakfast featuring Dan Cathy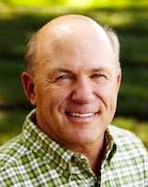 Dan Cathy is CEO of Chick-fil-A, one of the nation's largest family owned businesses. He represents the next generation of leadership for the Atlanta-based quick-service chicken restaurant chain founded by his father, S. Truett Cathy. Rather than leading from his corporate office in Atlanta, Dan spends most of his time traveling to the chains' growing family of restaurants and interacting with Chick-fil-A's committed team of restaurant Operators and 61,000-plus team members. In his "spare" time, Dan earned his Airline Transport Pilot license and has completed numerous marathons in Atlanta, Orlando, Los Angeles, Boston and New York. He is also a passionate trumpet player, gardener and avid motorcyclist. His personal passion is to see the fulfillment of the Chick-fil-A Corporate Purpose: "To glorify God by being a faithful steward of all that is entrusted to us. To have a positive influence on all who come in contact with Chick-fil-A."
only 250 seats are available for this event
March 7th, 2019 – Spouse/Guest Banquet featuring Tony Dungy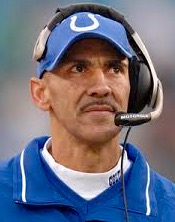 Tony Dungy is a 2016 Pro Football Hall of Fame inductee and one the most influential voices in football today. He is a former NFL defensive back with the Steelers and the 49ers. Following his playing career he advanced through the coaching ranks from 1981 to 2008, including seven seasons as head coach of the Indianapolis Colts. Tony racked up 148 victories during his coaching career, including a Super Bowl Championship (XLI) with the Colts. He became the first African American head coach ever to win a Super Bowl. Upon his retirement from coaching, Tony joined NBC's Football Night in America in 2009 as an analyst and was nominated for a Sports Emmy after his first season and later again in 2013. Tony is the #1 New York Times bestselling author of Quiet Strength and Uncommon. He is involved in a wide variety of Christian charitable organizations, including FCA.
THIS EVENT IS SOLD OUT. WE ARE ONLY ACCEPTING RESERVATIONS FOR STANDBY