Highlights of our 2018 Season
(click on video to play)
MEN'S GOLF FELLOWSHIP OF NORTHWEST ARKANSAS SPEAKER SERIES
2018 will be the third season of MGF in Northwest Arkansas!  Thanks to the work of our tremendous team of volunteers, the NWA Chapter has grown rapidly and is attracting many new men who are enjoying "growing in faith with golf friends."
A very impressive and talented roster of speakers will share their personal reflections on their intersection of faith and profession at the banquets and breakfast meetings at the Pinnacle Country Club in Rogers.  Please register soon to reserve your space for the events.
Our Opening Banquet will be held on April 13th and the Closing Banquet will conclude the season on October 18th.  Breakfast meetings, followed by golf, will be held on May 18th, June 15th, July 19th, August 17th, and September 14th.
Participating golf courses (you don't have to be a member to play)
Pinnacle Country Club
Shadow Valley Country Club
Springdale Country Club
Bella Vista Country Club
Lost Springs Golf & Athletic Club
MEN'S GOLF FELLOWSHIP OF NORTHWEST ARKANSAS FELLOWSHIP GROUPS
Fellowship Groups (small groups of 8-20 men) were started at the Pinnacle Country Club (Benton County), host club for MGF NWA during the 2017 season.  A new Fellowship Group was started at the Springdale Country Club for MGF men who live in Washington County in early 2018.  These small groups provide a forum for men to discuss and explore GOD and Life issues with other men in a non-intimidating environment.
To learn more about the Fellowship Groups and to sign up for this season in Benton County please contact Glenn Ritter: gritter@wlj.com.  In Washington County please contact Terry Bowen: terrylbowen@hotmail.com.
For general information about Men's Golf Fellowship of Northwest Arkansas please contact John Phillips: japhillips1949@gmail.com.
July 17th Speaker Breakfast with Mack McLarty III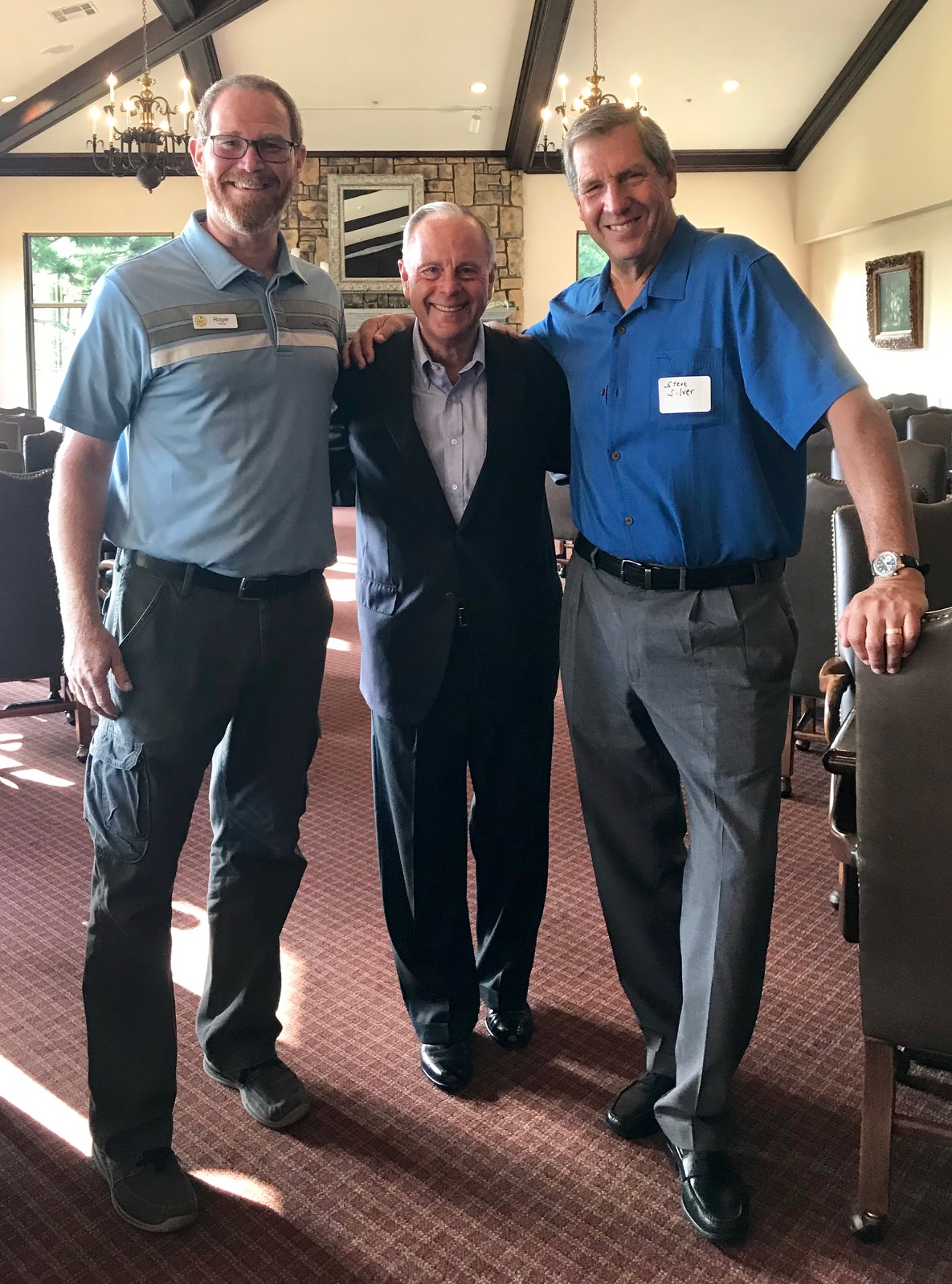 Roger Thomas, Mack McLarty, Steve Silver
May 18th 2018 Speaker Breakfast with Barry Lunney Sr.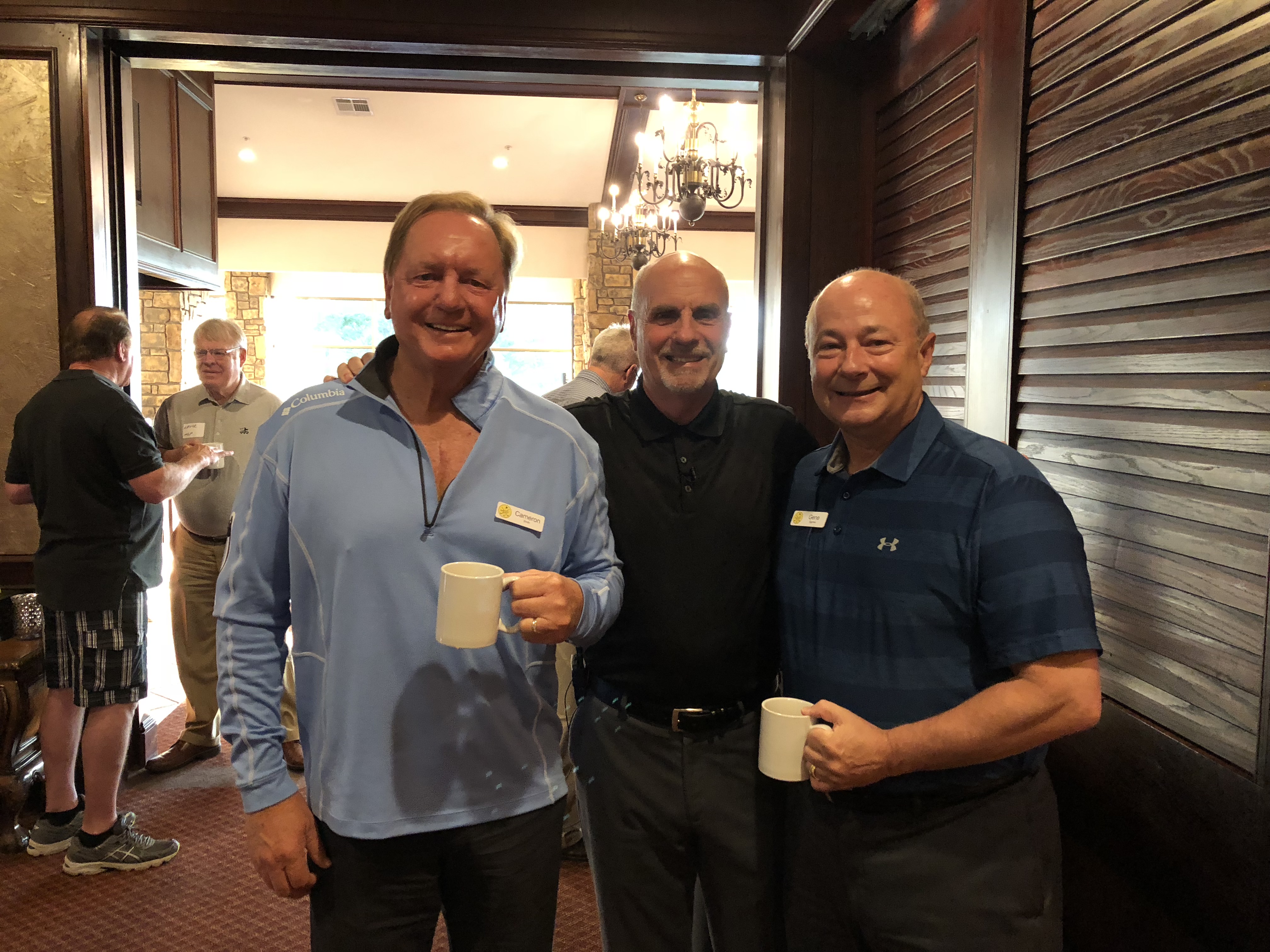 Cameron Smith, Barry Lunney, Sr., Gene Eggman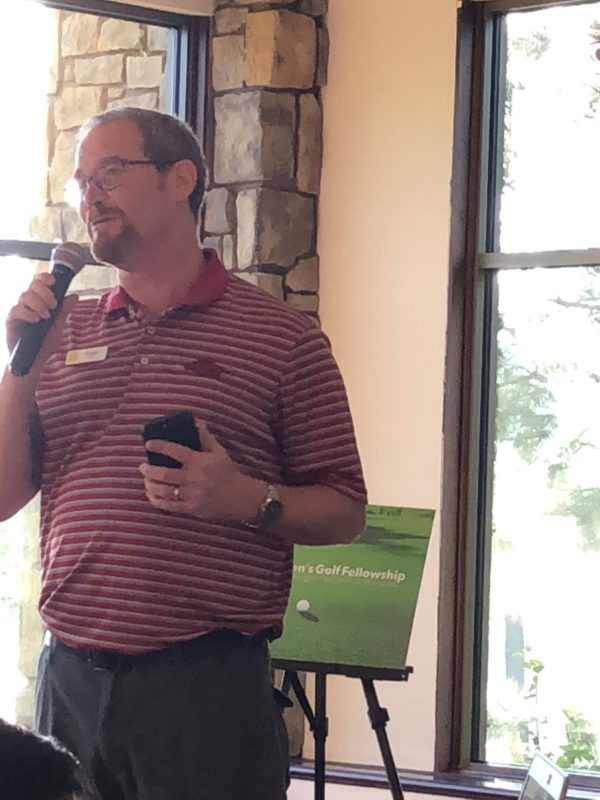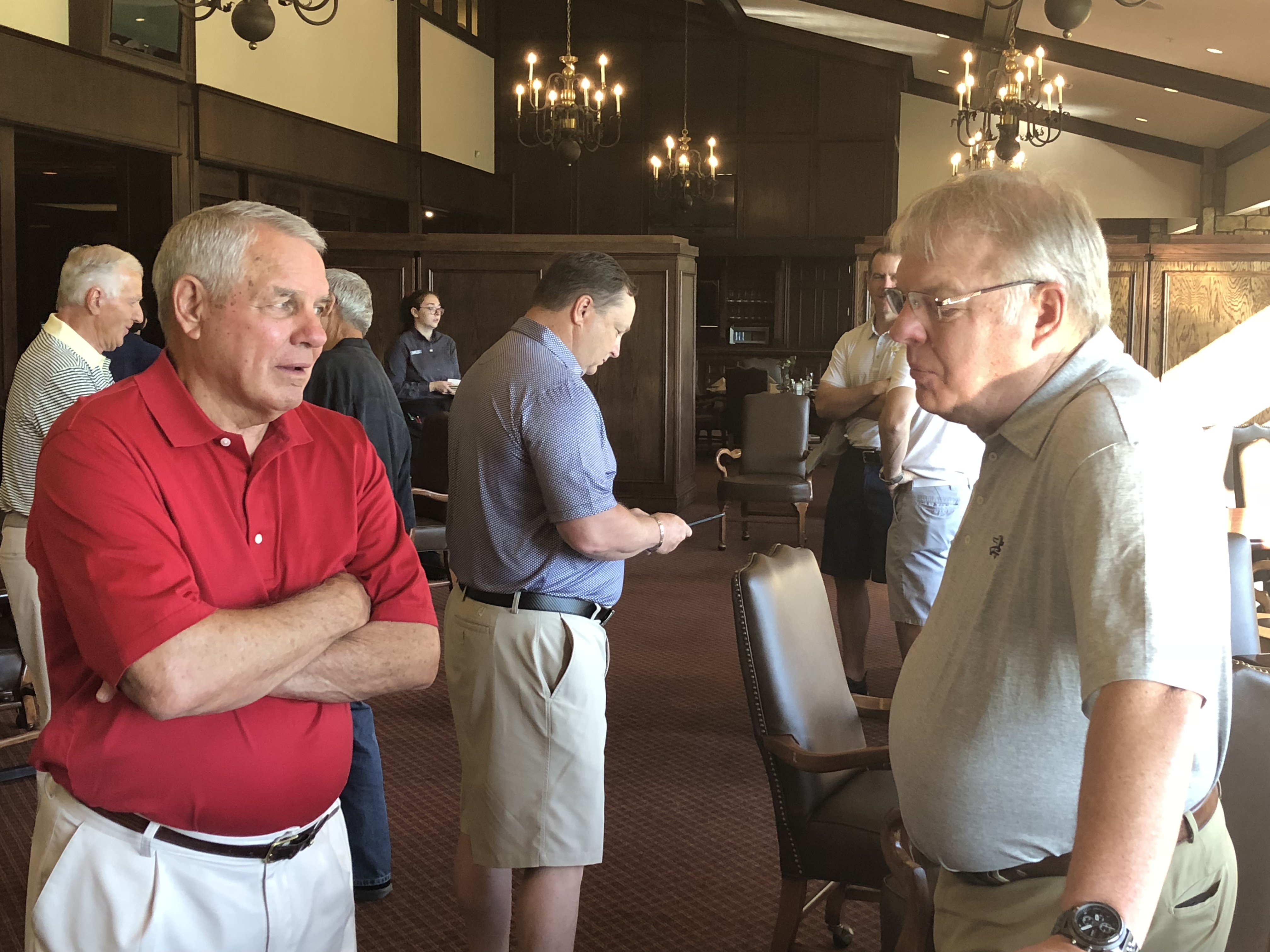 Ken Hatfield, Chuck Clark