Men's Golf Fellowship of Northwest Arkansas Speaker Series
The Men's Golf Fellowship Chapter of Northwest Arkansas was established in the Spring of 2016. A wide variety of individuals speak at the monthly meetings, all sharing personal reflections of the intersection of faith and profession. Below you will find a list of our featured speakers along with bios for the current season and links to confirm your reservation for each event.
Our season kicks off in April with our opening banquet which includes spouses or special guests. Monthly breakfast meetings are held from May through September. The season closing banquet is in early October. All events are held at the Pinnacle Country Club in Rogers.
Click on their "reservations' link below each speaker bio to reserve your spot.
Men's Golf Fellowship of Northwest Arkansas Fellowship Groups
The Northwest Arkansas chapter of MGF introduced Fellowship Groups during the 2017 season. The goal of our Fellowship Groups is to provide men with a smaller setting to connect with other men on a deeper level, strengthen old friendships, make new friendships, and grow in faith together. The smaller groups of 10-15 men meet at various country clubs throughout Northwest Arkansas regularly during the MGF season.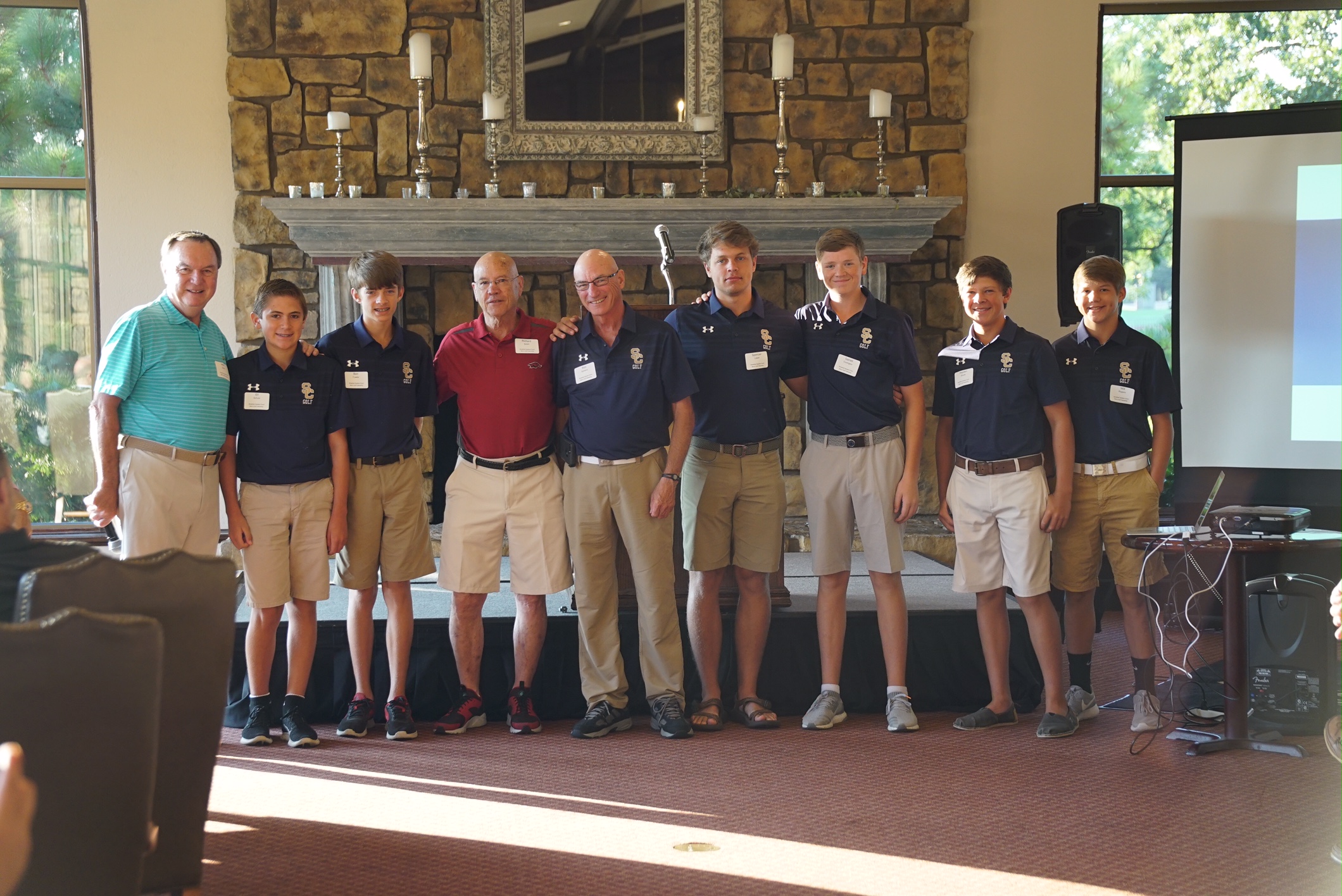 Mike Duke and Richard Smith of the Mentoring Committee are recognizing the State Champion Shiloh Christian High School coach Ron Somers and the golf team at the July 21st MGF breakfast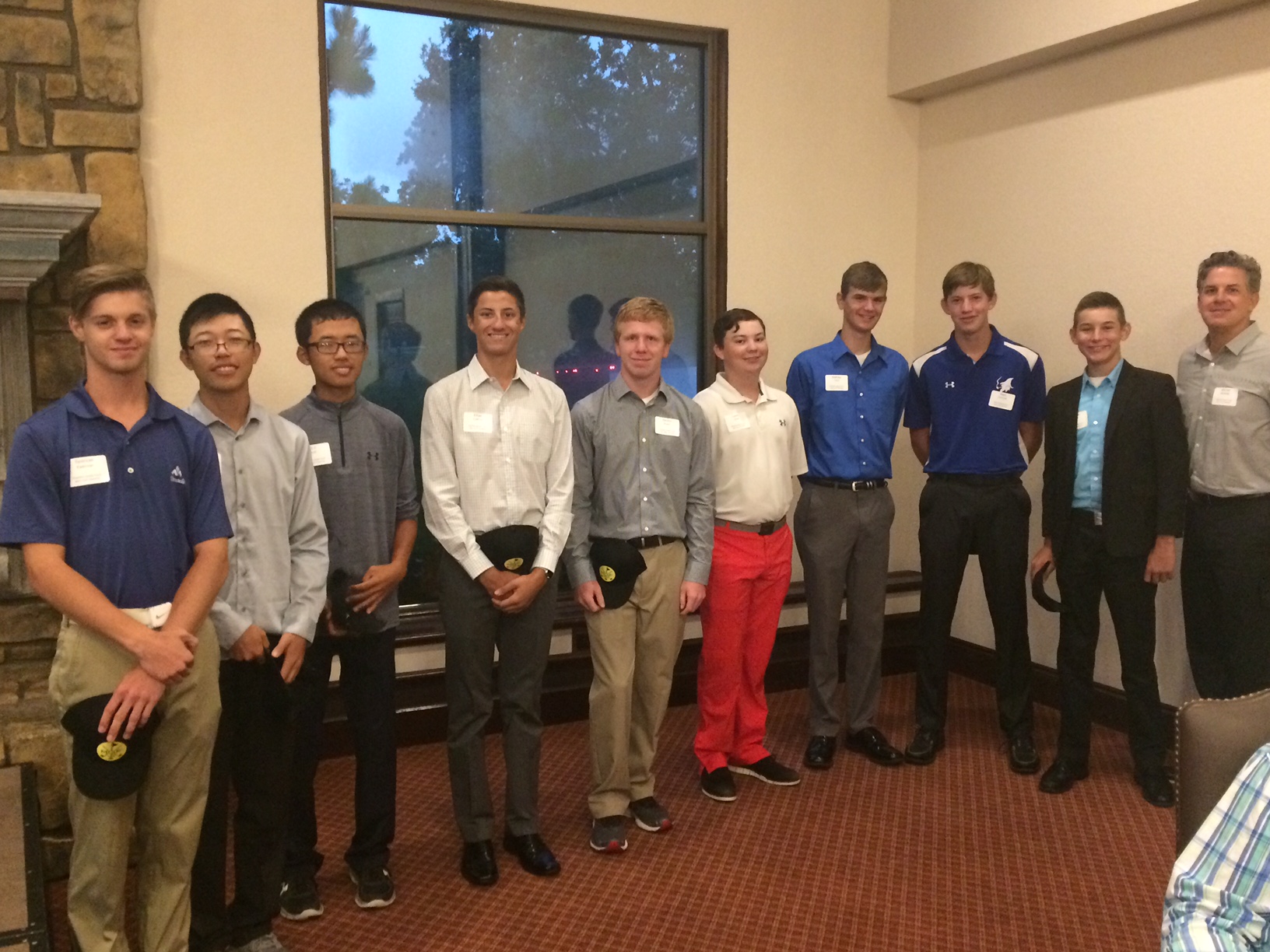 The Rogers High School golf team with Coach Marcus Alexander attended the breakfast on Friday August 11th, 2017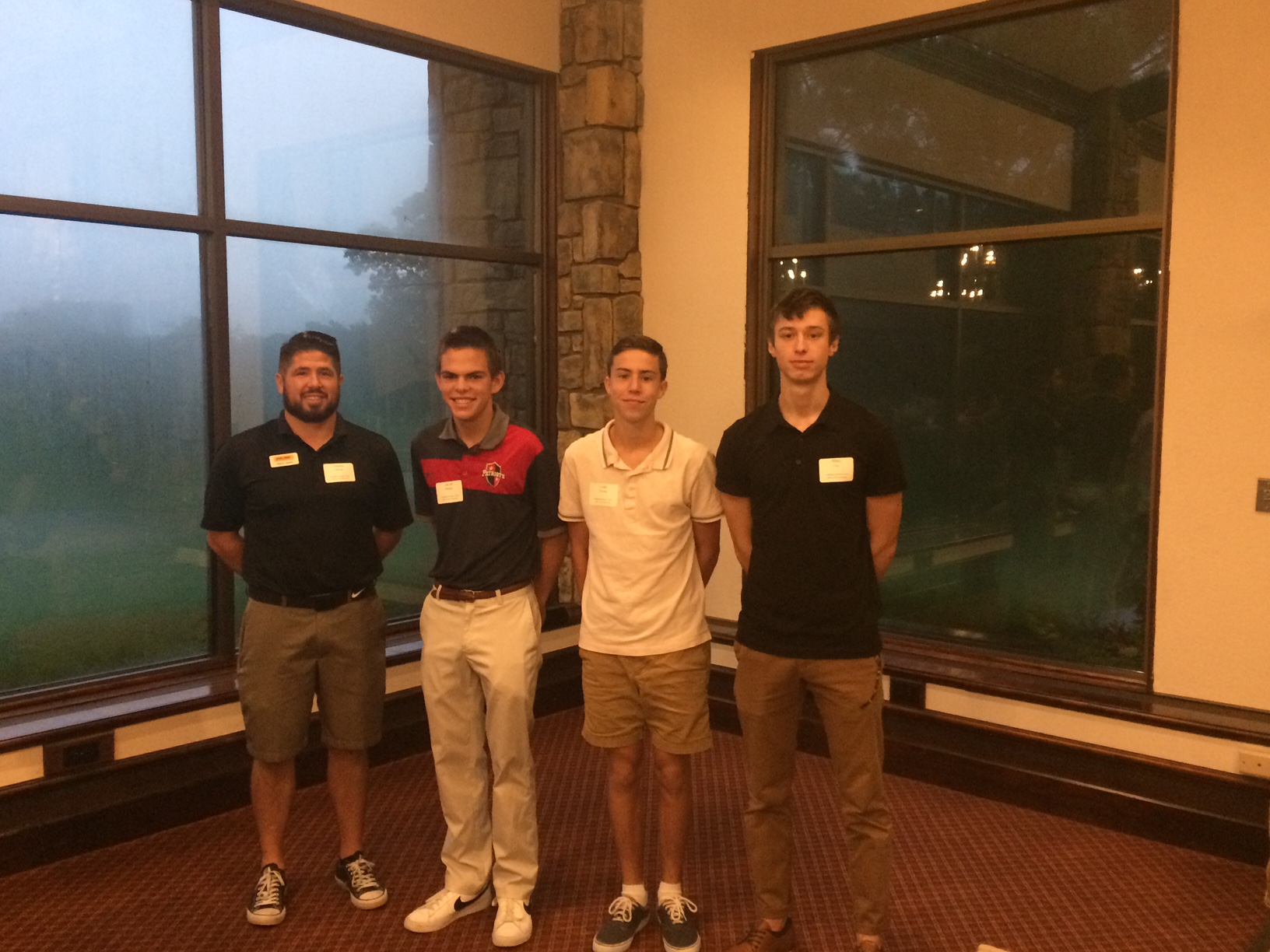 Members of the Providence High School Golf Team with Coach Charlie Jaynes attended the breakfast on Friday August 11th, 2017